DuPont is extending its chemical protective solutions with the introduction of a new Tychem® gloves range.
DuPont has added more innovations to its protective garment range with enhanced design features that offer improved personal protection while ensuring comfort and ease of movement for the wearer.
Touch any garment from the comprehensive DuPont ™ Tyvek® product range and you immediately notice the difference. Antistatically-treated Tyvek® is a unique and versatile material that is tough and exceptionally low-linting, yet extremely light and soft. It is permeable to air and water vapour, yet repels water-based liquids and aerosols, as well as fine particles and fibres.
DuPont introduces Professor Victor Tytonius, the cyber scientist who specialises in worker protection and chemical protective clothing and materials.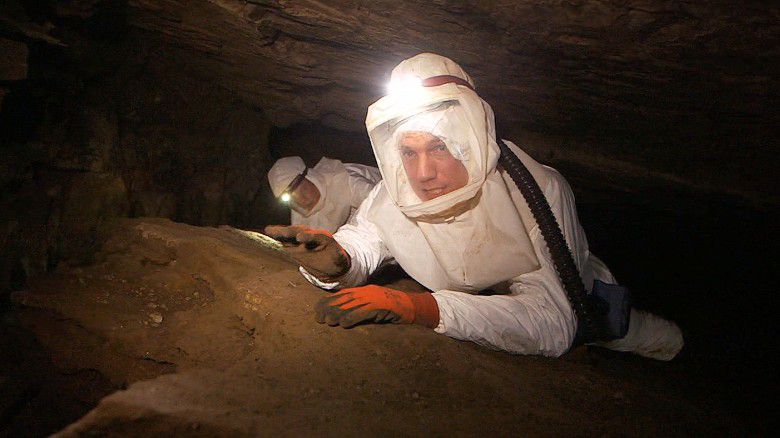 Meet the researchers who enter the depths of the earth in search of deadly pathogens with the potential to cause outbreaks.
Learn more about the correct procedures for the donning and doffing of personal protective coveralls.
Independent tests confirm that protective clothing made of DuPont™ Tyvek® provides excellent permeation resistance to chemicals.
A+A 2013 marks the market launch of the new Tyvek® 800 J coverall by DuPont, the specialists in innovative body protection.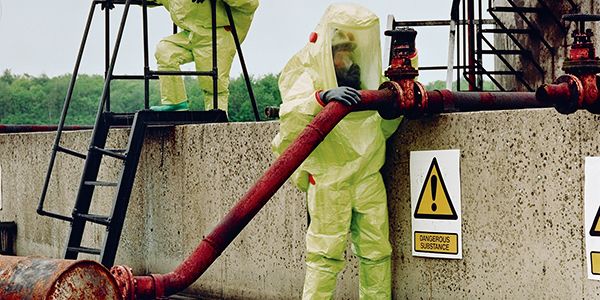 In emergency response situations, it is critical to ensure that personnel are fully protected from any risk of exposure to toxic or corrosive substances. DuPont has therefore introduced the new Tychem® TK full encapsulation suit.
There are multiple protection needs to consider when choosing chemical protective garments. Performing a thorough workplace risk assessment is essential to selecting safe, comfortable and compliant chemical protective clothing for industrial workers.
DuPont provides excellent garments for workers that may be exposed to a multitude of chemical hazards and helps customers to address their needs. Precisely understanding work-related hazards assists safety managers in making their selection from a wide range of PPE products.
Workers can be exposed to a multitude of hazards, from chemicals, dusts, radioactive particles, fibres, dioxins and lubricants, to biological and phytosanitary substances. DuPont assists safety managers in making their PPE selection and provides excellent chemical protective garments.
No results founds