Keeping a firm grip on productivity: Petrochemical giant SIBUR introduces a new production system with DuPont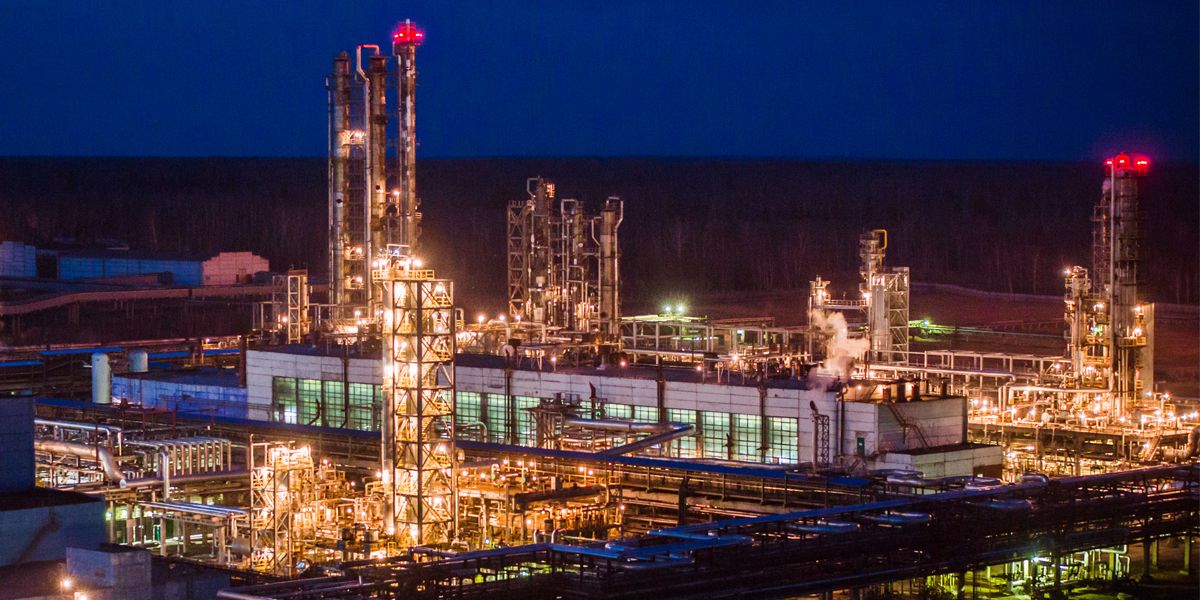 Fast expansion has its challenges. In order to be competitive in the global market, large companies continually need to improve their performance and productivity. For SIBUR – one of the world's largest petrochemical companies with production sites in the Confederation of Independent States, Central and Eastern Europe – that meant deploying a production system with the help of consultants from DuPont Sustainable Solutions (DSS). Since starting the process in 2009, the financial value of SIBUR's pipeline of improvement projects has more than doubled. Through 2013, SIBUR estimates the financial benefits from its new production system at twenty times its investment with DSS.
As a main goal of the project, SIBUR needed to turn its very large holding company into a single corporation with a cohesive, unifying culture in order to truly engage its workforce and close competitive gaps. With nearly 30,000 employees and 27 production sites, achieving this was an enormous task.
In 2010, DSS began conducting a series of assessments at three SIBUR sites. The purpose of the assessments was to gain a holistic view of the company and its production capability through senior management interviews, data collection and performance analysis, site visits and direct observations, as well as employee interviews. The DSS project team was comprised of experts with significant manufacturing and business leadership experience. The assessment results allowed the project team to identify opportunities for improvement that focused on critical business needs and priorities. For the company level assessment, the focus was identifying the essential factors that would make improvement and culture change possible rather than the specific solutions.
Together, DSS and SIBUR developed a common view of a successful outcome for the engagement. It was apparent from the beginning that the key to success lay in tailoring the production system design and deployment process to fit SIBUR's specific situation and current capabilities. In order to test the design and deployment models, site-level deployment of the SIBUR production system (PSS) began at the company's facility near the Siberian city of Tomsk in January 2011.
To further the cultural alignment and develop the necessary leadership abilities to promote SIBUR's production system, its design relies heavily on Leader Standard Work (LSW), which ensures that leaders are setting an example and demonstrating their willingness and ability to make personal changes in order to be more effective in their work.
For SIBUR, one measure of success was to get all levels of the organisation to engage in continuous improvement as part of the daily routine. DSS worked with SIBUR to develop a Small Step Improvement System, which would allow and encourage all employees to make suggestions and come up with ideas for improvements as part of their everyday work routine. This resulted in employees coming forward with numerous ideas, such as suggestions for increasing production efficiency.
To ensure the effect of all these changes would be long-lasting and lead to continuous improvement, DSS also helped SIBUR set up three Centers of Competency (COC), which monitor SIBUR's performance in Energy Management, Maintenance & Reliability (M&R) and Process Control. They also play a key role in developing technical capability within the plants and take ownership with the PSS Company-level Program Management Office to help the sites develop and propagate good operating and managerial practices. During this journey, SIBUR has also introduced Six Sigma and has appointed operational excellence champions at each site who support and advance continuous improvement as part of SIBUR's company culture.
SIBUR began to see positive results from the newly introduced system within just a year. As improvements became apparent in safety, maintenance, reliability and energy, the culture of the company began to change. After the successful implementation of the production system at Tomsk in January 2011, SIBUR rolled-out the production system program at four more sites in two "waves" beginning in December 2011 and ending in September 2013.
By the end of 2013, SIBUR had made many improvements in operating performance and efficiency using PSS. SIBUR estimates the financial benefits from PSS at twenty times its investment with DSS. Considering all the internal and external expenses, the program passed through the break-even mark in 2013 with five of SIBUR's twelve large sites deployed.
Together with the Safety Improvement Project, PSS has helped SIBUR reduce lost time injuries by 40 per cent and increase the reporting of minor injuries by ten-fold. Additionally, with each deployment phase, SIBUR's need for DuPont support steadily decreased so that SIBUR was able to begin its fourth "wave" in late 2103 on its own.
The positive change in the culture at SIBUR is clearly visible, from the improvement in interaction between line management and shop floor employees to a new environment of openness and encouragement. Managers are more open to ideas. They ask their teams for input and look for solutions. Innovation and creativity are valued and rewarded. A continuous dialog between leaders and shop floor employees helps to reinforce and sustain the cultural change.