Getting Operational Excellence Right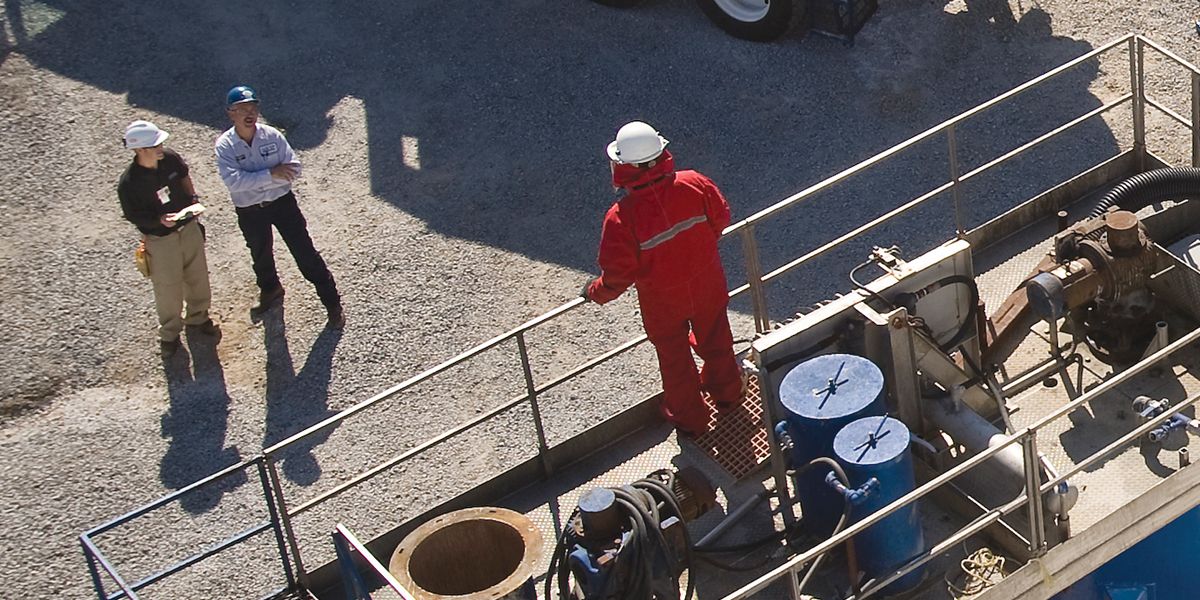 Asset performance, people and HSE management are key
Economists know that the mini-max principle of operating is an illusion. You cannot put in the minimum amount of time and effort and expect to achieve the maximum of output. This also applies to operational excellence. While many companies aspire to first-pass, first-quality production while keeping costs caused by lost production time, substandard output, equipment failure, safety incidents and environmental emissions down, the reality is often far from the target. Instead organisations frequently depend on the knowledge and experience of their workforces to "fill in the gaps" for insufficient designs or poor maintenance procedures. The problem with this approach are manifold, from the severe losses a critical change in workforce can bring, to a lack of a proper operational management excellence system that tracks results against targets and puts in place a proper framework to monitor progress.
Achieving operational excellence requires effort at management level and while that may seem obvious, company decision-makers still have to be able to make the business case for investing resources in achieving and maintaining operational excellence.
That should be easy. With improving production methods that allow for greater precision, better quality control and more consistent output, stakeholders and markets alike are demanding better results. Shareholders expect an outstanding financial performance and greater attention to risk. Geographical expansion into challenging environments creates opportunity, but also requires a new approach to management. In addition, many companies are faced with increased competition for labour and are having to manage an aging workforce and loss of seasoned, knowledgeable employees. Clearly the expectations and challenges for businesses are high. Reason enough to improve structures that will ensure companies get the most out of their resources: assets and people.
Asset performance management
All manufacturing companies rely on assets to get the job done. By this, we mean the material assets, namely the machinery used to manufacture or refine, extract or explore and transport goods. In order to work efficiently, businesses have to manage these assets efficiently to ensure they function properly and at peak performance.
To make the business case for operational excellence, as it applies to asset management, requires business leaders to understand the improvement opportunity that resides in their existing assets. An analysis of the operations "gap-to-perfect" and "gap-to-achievable" can be used to calculate the potential operating and financial improvement opportunity. In our work with international companies across a wide range of industries, we at DuPont Sustainable Solutions (DSS) have found that a transformational operational excellence programme can unlock financial benefits that are three to four times greater than the existing rate of improvement.
Investing in people
Achieving this change requires commitment from the people who make up the business - from senior management right through to the shop floor. One of the most significant components of operational excellence is the people who operate the facility, and maintain operational discipline to the established standards, protocols and procedures. That not only means companies need to hire the right people for the right job. They must also receive proper training and development.
Ensuring that you have the right person in the right position is extremely critical to every organisation that is aiming for operational excellence. In fact, achieving operational excellence is best approached from a team standpoint and supported by committed leaders who demonstrate "felt" leadership. The investment in people comes in the form of formal training, but more importantly the investment in time to develop individuals and teams on the job. It has been our experience at DSS that an investment in people and culture returns as much, if not more, than an investment in operations and technical skills.
Keeping them and the environment safe
The next step is to ensure that no incident can occur to harm people, facilities, production and the environment. What good is investment in assets and people, if they are not properly protected?
From a HSE point of view, achieving operational excellence enables businesses to avoid risk by putting process safety management programmes in place to reduce the possibility of catastrophic events. Many companies however believe process safety knowledge and management processes to be the responsibility of a few individuals and that it is best to have only designated employees in charge of safety. Unfortunately, this increases the risk to the organisation by limiting the number of individuals who have the knowledge and training to anticipate and address incidents as they occur, which can help to prevent a major issue.
Several consequences result from safety incidents, including employee injuries, damage to assets and a loss of productivity, all of which also affect operational excellence and result in added costs to the organisation. For this reason, discussions about the business benefits of safety often focus on cost avoidance. Organisations know that every workplace safety incident incurs both direct costs (e.g., the cost of medical treatment) and indirect costs (e.g., loss of morale, damage to equipment and loss of work time). What many are not aware of is that, as safety performance improves, so does business performance. Organisations achieve broader business excellence when they establish principles and structures that begin with safety and are replicated and then applied to other areas of the organisation.
Operational excellence consists of putting each of these discrete pieces together into a single management system. Doing so gives companies the best chance at increasing their operational efficiency and realising significant reductions in fixed costs.
Achieving operational excellence goes beyond simply "checking the box." True operational excellence rests on the idea of a continuous improvement mind-set. The ability to make improvements and to take learnings and apply them must be built into the business operating model. Continuous improvement also enables continued employee engagement. No organisation ever stops growing, improving and learning, and employees are part of this process every day.