DuPont Safety and Sustainability Awards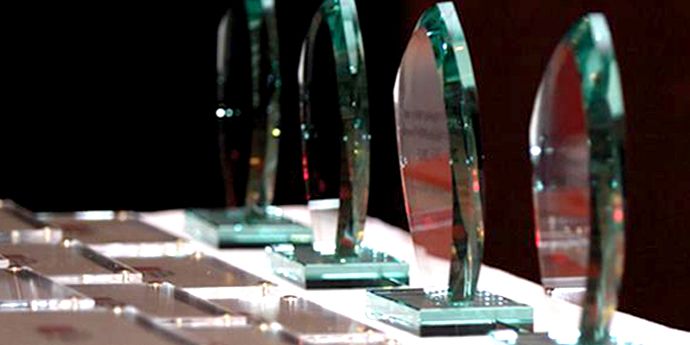 DuPont Announces Safety and Sustainability Awards Expanded Globally and Solicits Applications
DuPont announces that its 2015 Safety and Sustainability Awards will be open to companies worldwide, rather than just those in the Europe, Middle East and Africa (EMEA) region.
"Over the last decade, the DuPont Safety and Sustainability Awards have become widely recognized among industrial companies as a benchmark for workplace safety and sustainability," said James R. Weigand, president, DuPont Sustainable Solutions. "More importantly, they have helped to promote initiatives aimed at saving lives and protecting the environment."
DuPont Sustainable Solutions is now soliciting applications for the 2015 awards, which will be judged by a jury drawn from a range of respected safety, health and environmental? organizations. An application form, available atwww.dssa.dupont.com should be submitted by April. 1, 2015. Complete entries, including a summary of the project, must be received by April 30th.
Since its launch in 2002, the bi-annual competition has attracted a growing number of applicants, with entries for 2013 increasing nearly 50 percent over those in 2011. Last year's entries came from a wide range of industry sectors across EMEA – from the U.K. to Germany, Saudi Arabia, Kazakhstan, Turkey, France, the United Arab Emirates and Italy. DuPont is creating a new category for the awards this year – Operational Excellence.
"The addition of this category acknowledges the strong correlation between operational performance and corporate footprint reduction," said Brian Rains, global practice leader for Operations Excellence. "Safety and sustainability improvements cannot be executed in a vacuum, but rather in concert with operational improvements."
The bi-annual DuPont Safety and Sustainability Awards competition welcomes entries from all companies or organizations that can demonstrate significant achievements in one of the following three categories: safety, sustainability or operations excellence. Regional winners in each category will be announced in the spring of 2015, and the global winner will be announced at the award ceremony in the fall of 2015. Awards will be judged on criteria including management commitment, cultural evolution, performance improvement, innovation and stakeholder engagement. Winners will receive a trophy and a certificate at the award ceremony. Further details, as well as the application form, can be obtained at www.dssa.dupont.com or by contacting the independent organizing committee at dssa@nexdor.ch.