Overview of DuPont Sustainable Solutions participation at OpEx MENA 2014, the Operational Excellence conference held in Abu Dhabi in October.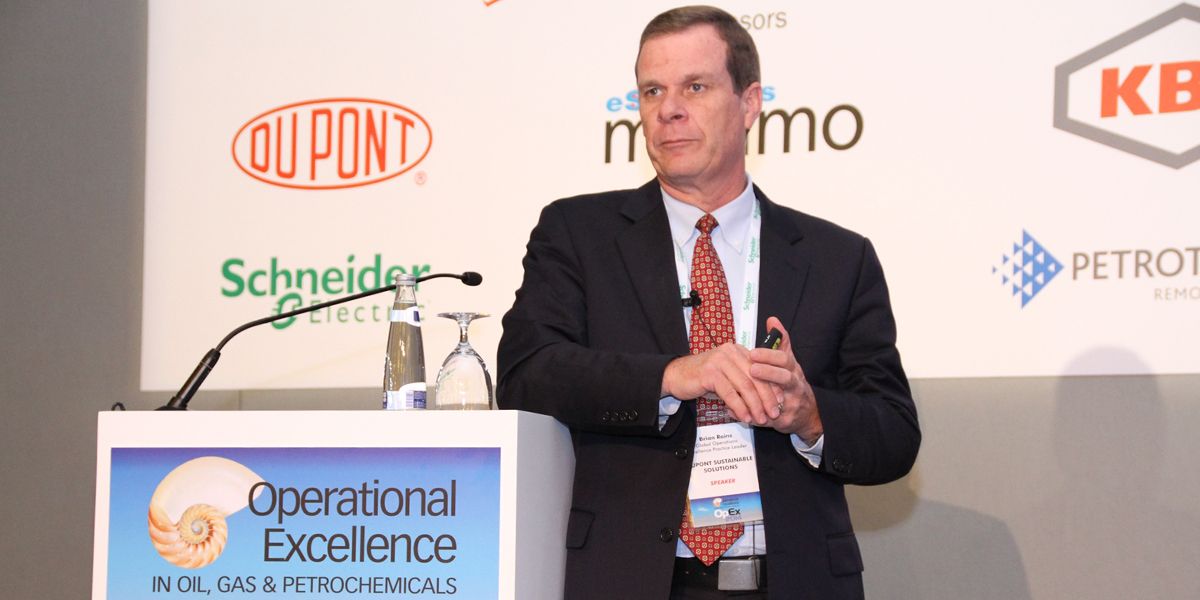 This autumn, DuPont Sustainable Solutions (DSS) was one of the sponsors and main participants at OpEx, held in Abu Dhabi from 14-15 October 2014. DSS not only gave several presentations at the conference, but also hosted the opening night dinner and ran a well-attended workshop for decision makers and engineers on 16 October.
With many Middle Eastern oil and gas companies finding it difficult to implement an effective system to manage asset integrity, OpEx focuses on promoting operation excellence in the downstream oil, gas and petrochemicals industries. The event aims to provide a forum for producers, technology providers and industry experts to meet and discuss the latest approaches and solutions to improve asset performance.
"DSS came to the event to share our expertise in operational excellence through presentations and meetings, discuss the best ways for improving maintenance and reliability through an interactive workshop, and to network with decision-makers in this industry," says Brian Rains, Global Practice Leader, Operational Excellence, DuPont Sustainable Solutions. "Companies in the Middle East are currently like a sponge for good ideas from outside their region. The oil and gas industry here is going to grow, because it will compete internationally with local talent. It wants to achieve standards that are considered good on the global stage and that is what is driving a lot of the discussion around operational excellence. There is no equation for business excellence without operational excellence, especially in oil, gas and the downstream sector."
In his presentation during the conference, Brian gave the more than 100 delegates insight into how DuPont works to improve operational excellence and how that in turn increases competitive advantage and yield.
Following the conference, DSS held a one-day workshop attended by around 40 decision-makers, managers and engineers. Stuart Grant, Asset Integrity Lead at DuPont Sustainable Solutions says, "During the workshop it became clear that most companies saw the need for asset integrity processes to be fully integrated into a coherent management system, rather than treated as a silo. We discussed the need for designing and implementing a holistic production system which incorporates all aspects of production so that companies can achieve sustainable, convergent, measurable results."
The workshop also debated the role that corporate culture plays in motivating employees. Many companies said their organisations focused too much on compliance, which can deliver results, but not excellence.
Another point that was raised during the session was the need to employ a risk-based approach to asset integrity. "By creating a well-defined hierarchy of risk, it is possible for companies to better recognise, prioritise and mitigate specific problems or defects," Stuart explains.
The majority of participants saw the biggest opportunity for improving operational excellence performance in the next five years in focusing on asset performance and reliability. "By pursuing integration and developing a robust culture, companies in this industry and elsewhere can become best-in-class," Stuart believes.
DuPont has already been asked to present and take part in the next International OpEx conference held in Istanbul on 11 May 2015.