DuPont is extending its chemical protective solutions with the introduction of a new Tychem® gloves range.
A virtual reality reconstruction of a safety event will allow visitors to the DuPont stand to experience the technical excellence of the Tyvek® 500 HV coverall.
The Ebola crisis and the escalating fight against untreatable bacterial and viral diseases show no signs of abating and point towards a new level of risk for paramedics and other emergency responders.
Dusseldorf, 5 November 2013. DuPont, specialists in innovative body protection, is introducing at A+A 2013 a new Tychem® coverall that provides a new alternative for workers seeking safe and comfortable protection in more demanding applications.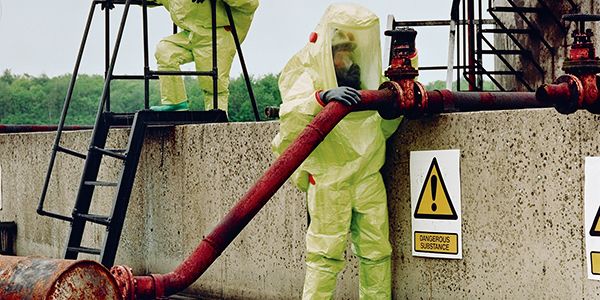 In emergency response situations, it is critical to ensure that personnel are fully protected from any risk of exposure to toxic or corrosive substances. DuPont has therefore introduced the new Tychem® TK full encapsulation suit.
No results founds